Dear Readers, Despite living a modern life packed with a busy schedule and the comfort offered by technology to make our life easier, we do wish...
Dear Readers, Much has been said time and again about the importance a girl child, a woman, plays in the society. This actually goes without...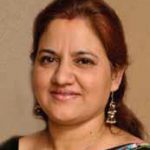 It is a foregone conclusion that education and healthcare are interlinked and are two main pillars in achieving sustainability. People around the world have recognized that current economic development trends are not sustainable and that public awareness, education, and training are keys to moving society toward sustainability.