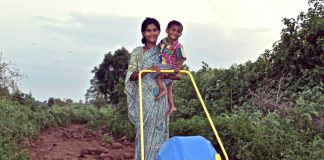 March 23rd, 2017, Mumbai: Nilkamal, a household brand and leading manufacturer of furniture products in India, has collaborated with Wello, a US-based social venture,...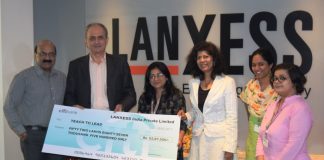 Thane, March, 2017: LANXESS India Private Limited, a subsidiary of leading global specialty chemicals company LANXESS, renewed its commitment towards quality education by fulfilling its...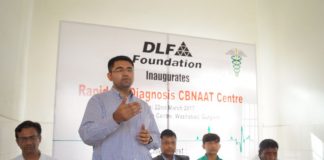 Gurgaon, 24 March, 2017: The State Government's efforts to move towards a 'TB-free India' got a shot in the arm with the installation of...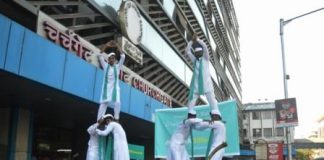 Mumbai, 21st March 2017: On the occasion of World Water Day, Bisleri International Pvt. Ltd. in association with Mumbai's Dabbawala undertook an initiative to...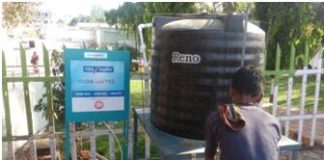 Mumbai, March 22, 2017: On the occasion of World Water Day, YES BANK, India's fifth largest private sector bank, announced that it has installed...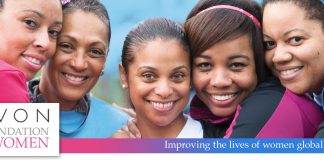 March 8, 2017, New Delhi: The Avon Foundation for Women, the world's largest corporate-affiliated philanthropy focused on issues that matter most to women, has...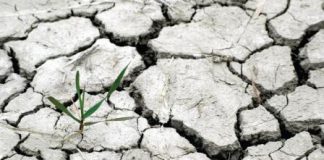 India is one of the countries most impacted by climate change, with large sections of the impoverished rural populace specially vulnerable to food and...
With increasing industrialisation, environmental issues are getting center stage. Ecological degradation has its own consequences such as loss of vital lifesaving resources like water...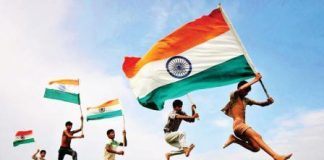 Corporate Social Responsibility is the continuing commitment by business to behave ethically and contribute to economic development while improving the quality of life of...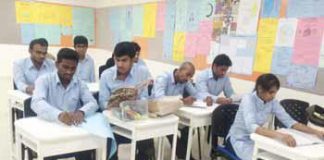 The world today is vastly different from what it was a decade  ago. Explosion  of technology has made for a more connected world reducing geographical...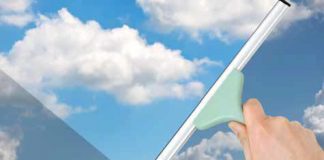 PMG in 2015 conducted an independent study to evaluate the CSR performance of the top hundred listed companies as per market capital after Section 135...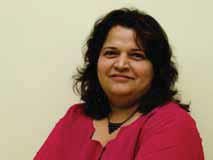 I once visited a remote tribal village near the border of Maharashtra and Gujarat to undertake a Needs Assessment Study – an oft used...
Suzlon Energy Ltd. started its pioneering journey in wind energy in India in 1995. A force to be reckoned with in clean energy, Suzlon...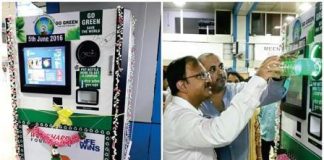 'Survival of the fittest' - the renowned Darwin's theory, describes the mechanism of natural selection. True was the phrase when nature was the...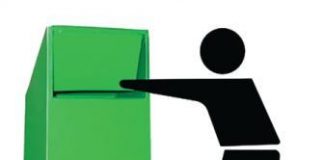 Ganga Narayan Ghosh, a mechanical engineer by qualification has designed some unique bins to tackle the problem of waste management in India in an...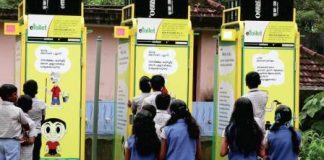 India is an emerging superpower with a thriving and vibrant democracy and a fast developing economy. But there are so many aspects that continue...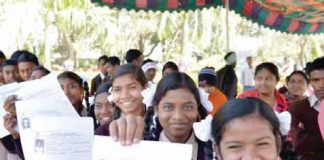 Tata Steel Impacting Lives in Jharkhand                       Tata Steel has, over the years, been actively involved in the overall development of Scheduled Caste (SC) and Scheduled...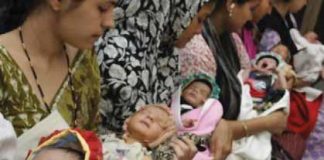 The Department of Women and Child Development, Government of India was constituted with the prime intention of addressing gaps in State action for women...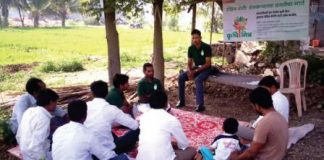 "Goodness is the only investment that never fails" wrote the popular American author, Henry David Thoreau. The world is in the middle of one...
Water is one of life's most precious commodities. It presents India's largest problem and greatest opportunity. A village with abundance of water will typically...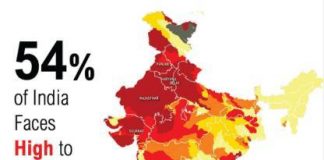 In May 2016, IdeaHive Media Pvt. Ltd., a Cause Driven Campaign Management company, launched its first national project "Paani Ka Teeka", a citizen's movement...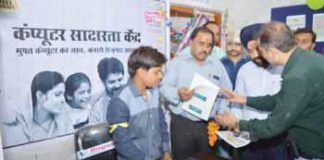 It is rightly said, "Goodness is the only investment that never fails." At all stages of personal or professional life, we have a responsibility,...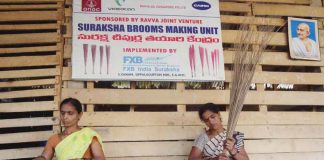 Cairn India's Initiatives are Transforming Lives of Many Communities in Rajasthan. Skewed gender ratio and gender inequality is a hindrance to development of the society...
Non- profit Rajiv Gandhi Mahila Vikas Pariyojana (RGMVP)* approached   the issue of women empowerment by deciding to experiment with collectives. After all, if a single...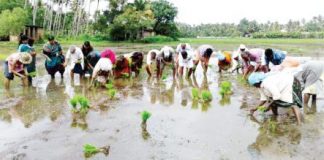 Manappuram Foundation is the social initiative arm of Manappuram Finance Limited. Aspiring to bring sustainable change and growth in marginalised sections of society, it...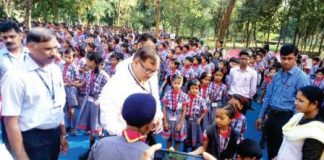 Bharatiya Reserve Bank Note Mudran Private Limited (BRBNMPL), a wholly owned subsidiary of Reserve Bank of India (RBI), has been in the business of...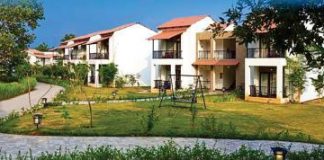 Mahindra and Mahindra has emerged as a socially-conscious business conglomerate, which takes care of its community and its planet with equal fervour as much...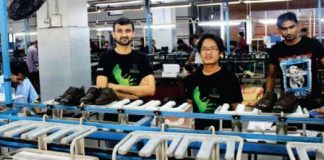 Oftentimes, we do not spare a second thought when throwing away our uncomfortable or worn out shoes. We are spoilt for choices with diverse...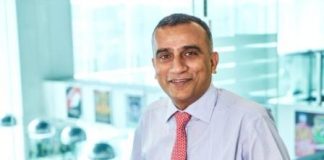 Mumbai, November 17, 2016: Viacom18, one of India's fastest growing media and entertainment networks, has entered into a strategic tie-up with the Global Citizen...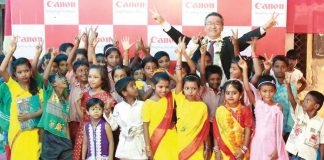 When we think of Canon, we think of quality. Canon, a world leader and specialist in manufacturing imaging technologies has been changing the way...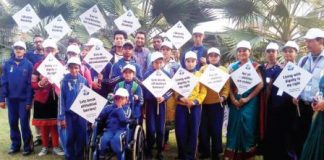 Mata Bhagwanti Chadha Niketan, a charitable school for 'children with special needs', Noida, under the aegis of The Ponty Chadha Foundation organised an awareness...
Bajaj Finserv Limited, the holding company for Bajaj Finance Ltd, Bajaj Allianz General Insurance Company and Bajaj Allianz Life Insurance Company, celebrated the successful...
Emaar India, India's leading real estate developer, organised a daylong celebration marking World Aids Day 2016 at its various project sites in Gurgaon and...
A community-led conservation project initiated by Wildlife Trust of India, Tata Chemicals Ltd, and the Gujarat Forest Department has helped the whale shark find...
20 Leading Indian NGOs selected by GlobalGiving will raise funds on Impact Guru during Joy of Giving Week (Oct 2 – Oct 8) Mumbai, October...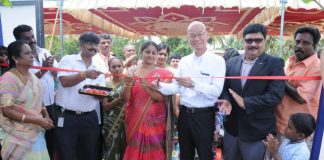 - Delivering clean water to over 96,000 villagers covering 111 villages across India. Number of people suffering from water borne diseases significantly reduced by 83% Bidadi,...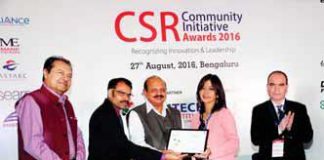 The role and contributions of CSR Mandate in bringing to the fore the initiatives of Corporate India and NGOs has resulted in the magazine being awarded...